I recently used this recipe for mac and cheese.
My older one, who used to love cheese, but has since decided he's too good to eat it, didn't event try it. But my younger one devoured both his share and his brother's.
I bought a butternut squash pasta from Trader Joe's a while ago and it paired beautifully with this cheese sauce.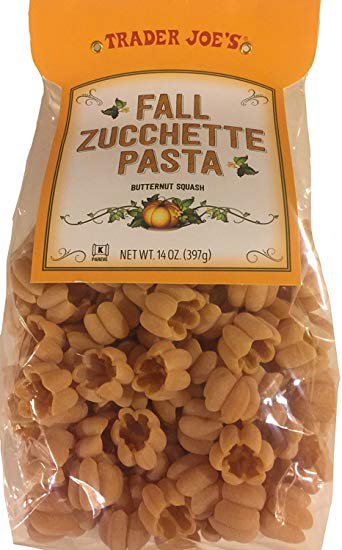 Image copyright Amazon
The pasta might be still available on Amazon, or you might have to wait until this fall for it to come again.
Getting back to the cheese sauce, I used about 60% cheddar, 25% mozzarella (and my that I mean string cheese), and 15% pepper jack. It was AMAZING!
Note for next time – less cheddar and more mozzarella. Or maybe a white cheddar.
I cooked the pasta according to the directions (I also lightly salted it). Then I stuffed each "flower" with the cheese sauce. My 1.5 year old had fun picking it up by himself!
I thought it would be enough to interest the 4 year old, but no such luck. Another day, another attempt to find something he likes to eat I guess.
Another note for next time – add some vegetable to the sauce too. Maybe a pureed butternut squash. Pureed peas or spinach might also be interesting – especially if I only use white cheeses!